10th Avenue Townhomes by Trans Phil Land Corp.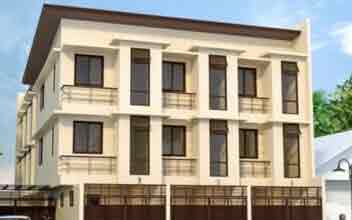 Project Type : Townhouse
Listing Type : Ready For Occupancy
Units : 3 BR, 4 BR, 5 BR, 6 BR,
Price: ₱ 5,800,000 & Up
Address : 38 10th Avenue, Cubao,
Location : Quezon City , Metro Manila PH 10th Avenue Townhomes Trans Phil Land Corp. 10th Avenue Townhomes 10th Avenue Townhomes Trans Phil Land Corp. 10th Avenue Townhomes Quezon City
https://10thavenuetownhomesqc.phproperty.com
10th Avenue Townhomes offers the masses an elegant experience of luxuriant and pleasant living where all the convenient locations such as shopping malls, entertainment outlets, restaurants, fitness centers, health care centers etc. are situated nearby which can be reached within a few minutes time. The close location of Cubao commercial district makes 10th Avenue Townhomes a wise investment which is for sure to impart impressive results in the future. This property offers you easy access to all the modes of public transportation by which you can reach your destination without any hassle. You can easily avail the buses and jeeps. While residing at 10th Avenue Townhomes you get to access the world class amenities along with beautiful units stuffed in with features. The units incorporate air conditioning, internet lines, well-built kitchen, telephone lines, water heating facilities, garage, intercom system etc. The walls and the ceiling of the units are well constructed with neat paint put on them. The property offers hindrance free power and water supply systems along with safe and secured entrance and exit points with trained security guards posted in it. Smoke detectors and fire extinguishers are also a part of the amazingly built property. A secures fencing on the grills is provided in all the units. The second, as well as, the third-floor units are provided with false balconies in the aircon ledges. With such mesmerizing features and amenities along with a prime location, 10th Avenue Townhomes is a location not worth a miss!
Popular Links
10th Avenue Townhomes
10th Avenue Townhomes Location
10th Avenue Townhomes For Rental Units
10th Avenue Townhomes Resale Units
10th Avenue Townhomes Pre-Selling Units
10th Avenue Townhomes Showroom
10th Avenue Townhomes Amenities
10th Avenue Townhomes Price
10th Avenue Townhomes Contact
Available Units